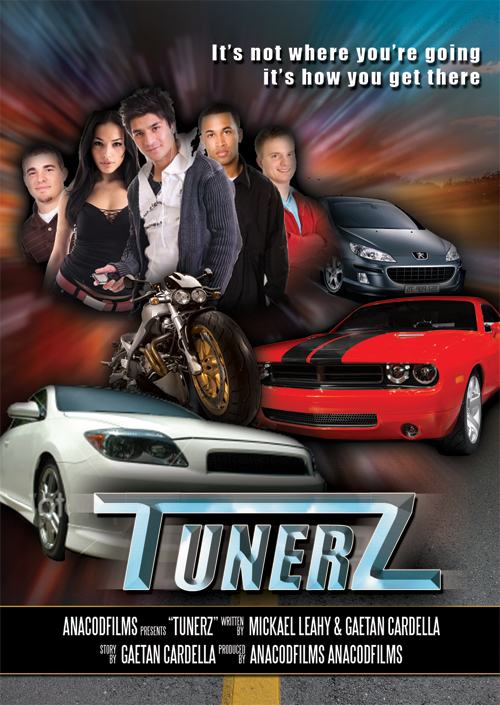 Jo et sa bande fréquentent les Tuning shows et participent à des courses sur route clandestines.
Un soir, un de ses amis lui crashe sa voiture. Ils décident d'en construire une nouvelle encore plus belle et plus rapide. La construction de la voiture provoque une évolution des rapports entre les personnages et les obstacles successifs révelent les motivations personnelles de chacun d'entre eux.
Parallèlement, Jo rencontre une jeune femme belle et riche qui le contraint à choisir entre elle et ses amis.
Tunerz is probably Europe's first film about the massive car tuning scene. It's a tale of fast cars, and the people that drive them. It's about identity, loyalty and ambition. The tuning scene is a fascinating one, with an underground network of fans right across the continent. "Tunerz" is being co-written by Michael Leahy and Gaétan Cardella, who is producing it through his Anacod Films company.